Provost's and Transfer Achievement Scholarships
Main Content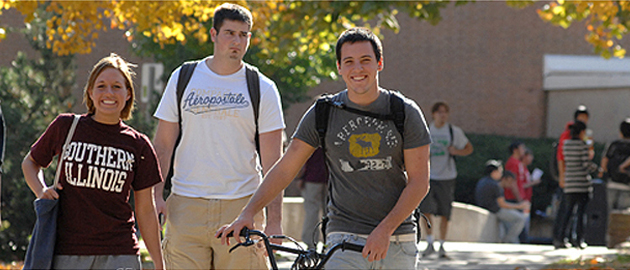 Transfer students who have earned a 3.5 transfer GPA, completed at least 30 transferable credit hours, are admitted to SIU by February 1, and are scheduled to earn an associates degree from a regionally accredited community college before enrolling at SIU are eligible to compete for our Provost's and Transfer Achievement Scholarships. A separate application is required. Students must submit a Transfer Scholars Program Application by February 22 to be considered. The application can be found within your General Scholarship Application Account once you are admitted to the university and have received notification of the Dean's Transfer award. Only eligible candidates will be given access to the Transfer Scholars Program Application which will be available starting in November.
The Provost's Scholarship covers tuition and mandatory fees for two years. A total value of over $29,000.
The Transfer Achievement Scholarship is valued at $6,000 per year for two years. A total value of $12,000. 
Finalists will be notified by in early March and are required to complete an event registration to interview.  Interviews will take place during the Transfer Scholarship Interview Day on March 29, 2021.