Chancellor's Scholars Service
Main Content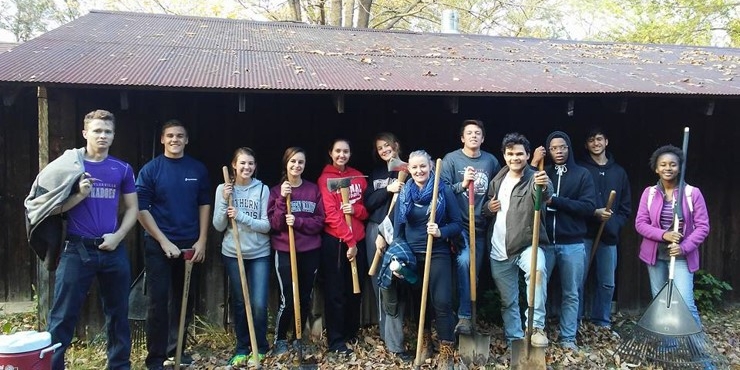 The Chancellor's Scholars Program stresses service for several reasons. First, service gives scholars a chance to 'pay it forward' by contributing to campus and community, while also giving the opportunity to learn valuable skills, gain job training, and/or develop and exercise leadership talents. It also gives the opportunity to pursue a passion outside the classroom - whether that is working with children, caring for animals, or sharing their love for SIU with campus visitors, to name only a few possibilities. Service can provide myriad opportunities and experiences; so think carefully about your interests prior to choosing service projects, talk with us about possibilities, and reflect upon what you have learned and achieved after service is completed. 
Community Service:
All scholars must complete 20 hours of community service per year. Students should work with the Center for Service Learning and Volunteerism (CSLV) to select an approved community service project or are welcome to join any of the Honors service trips announced in the weekly newsletter. 
Campus Leadership and Service:
All scholars must complete 10 hours of their annual service requirement through campus leadership and service. 
In order to receive credit for service hours, students must complete this service form and submit it to the front desk, University Honors Program, Morris 110.  We will input your hours in the siu.edu database.
You should set up your account with CSLV for us to input your service hours.  This is how you do it:
Go to siu.edu, click Volunteer Portal
Create your personal account – you'll be asked for your hometown and telephone number;
You'll be able to identify many kinds of service, using various filters to focus your search;
You'll be able to sign-up for the service you'd like to pursue;
You'll be able to establish a Service Transcript, summarizing all you've done while at SIU!
Some community agencies will document your hours within this database, however, not all will!