Chancellor's Scholars Program
Main Content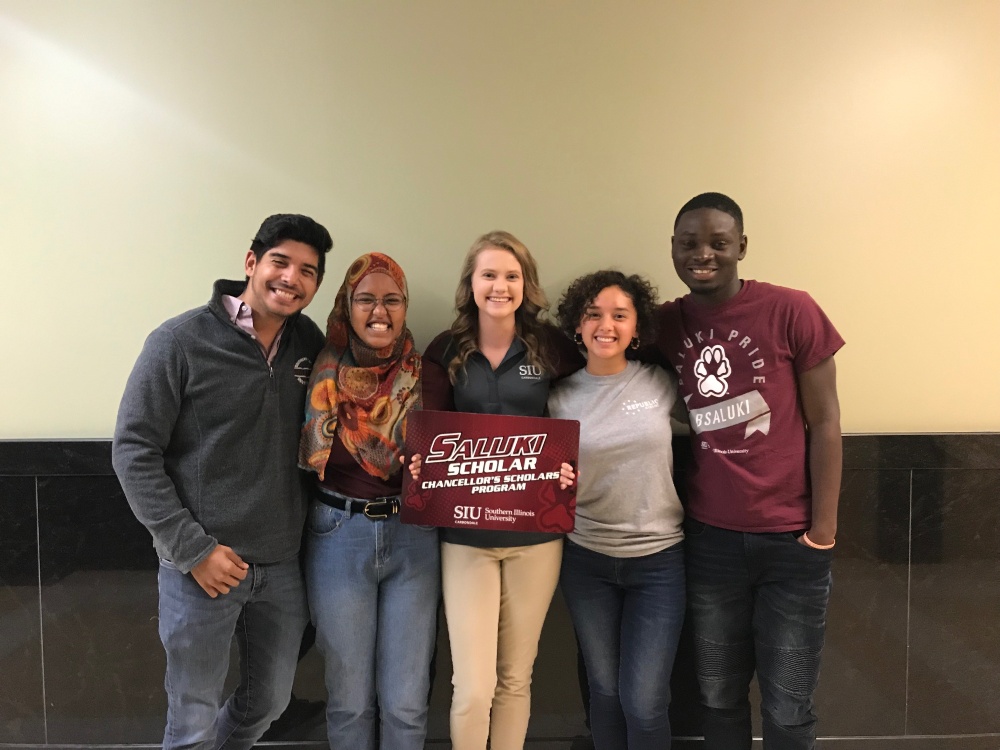 Welcome, Chancellor's Scholars past, present, and future; family, friends, university and community members
Our goal at the Chancellor Scholars Program (CSP) is to work closely with scholars in order that they may experience all SIUC and Southern Illinois have to offer, while achieving their full potential as students, community members, and tomorrow's leaders. All Chancellor and Provost Scholarship recipients participate in the Chancellor's Scholars Program and are called Chancellor Scholars. We stress a well-rounded student experience that features research, study abroad, community service and campus leadership, and various enrichment activities. Chancellor's Scholars must maintain a 3.0 GPA, complete 20 hours of community service and campus leadership activities per academic year, and actively participate in all aspects of the CSP.
Meet the Scholars:
New Scholar Retreat!
Every year, our new scholars spend a day at Touch of Nature working on team building exercises while also getting to know each other. This year, our new freshmen and transfer Chancellor's Scholars participated in a ropes course, raced in canoes, and went swimming in the lake!